2016 Rockets Over Rhema
Selfie Hunt Winner

Congratulations
Christian Damron!
---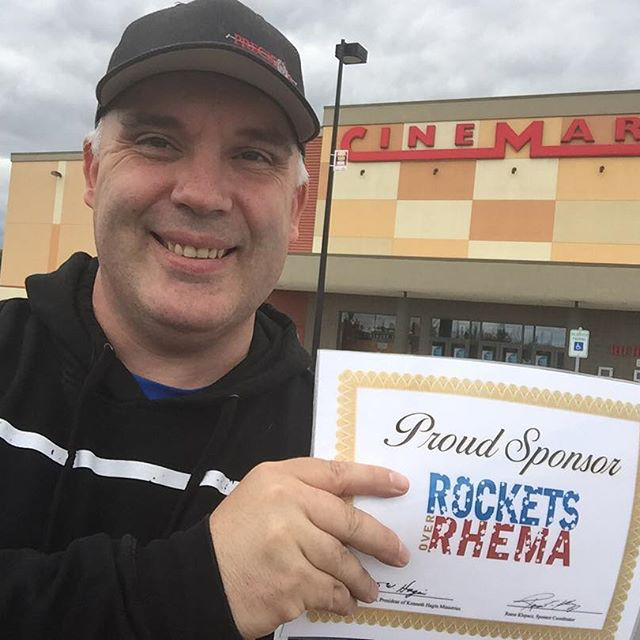 SELFIE RULE # 1
Review the list below of all sponsors who have ever been part of Rockets Over Rhema.
---
SELFIE RULE # 2
Download or print a copy of the Rockets Over Rhema sponsorship certificate. Click here to download the certificate or print a copy. You can also pick up a certificate in the North Lobby.
SELFIE RULE # 3
Go to each sponsor's place of business and check them out.
---
SELFIE RULE # 4
While at the business, ask to see their Rockets Over Rhema certificate. If the business does not have the certificate displayed in a public place, use the certificate you brought with you.
SELFIE RULE # 5
Take a selfie with the certificate in the background.
---
SELFIE RULE # 6
Post your selfie on your Instagram.
The post must
have the
following information:
Sponsor's name
Our hashtag: #RhemaROR
Your first and last names
SELFIE RULE # 7
A Rockets Over Rhema representative will tally all entries. The contestant with the most selfies from legitimate sponsors wins.
---
SELFIE RULE # 8
The winner will be announced on this website and on during the Rockets Over Rhema event. The winning contestant will have seven days to claim the prize by calling (888) 258-0999.
-OUR SELFIE HUNT SPONSOR LIST-