The Afters,
Abandon, and Dante Schmitz
Outdoor Concert starts at 6:30 PM
Dante Schmitz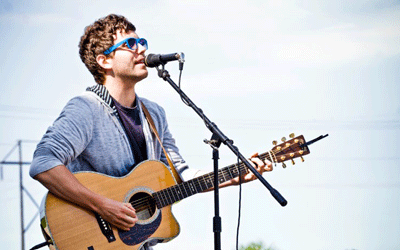 As a solo acoustic artist, Dante has been strongly influenced by several genres of music. However, his original material has always been deeply rooted in folk and rock & roll. In 2008, he even collaborated with R&B producer Joshua Norman to release a CD titled, The Steps Between. And in 2010 he worked with producers Jordan Elder and Jared Evans to release his first praise and worship recording titled, Footprints.
Dante performs a compelling list of original compositions in his live act, but also pulls from a long list of cover songs. His ability to read a room and connect with his audience has become one of his greatest strengths. More than anything he wants to leave his listeners with an emotional connection. Whether it's humorous, fun, poignant, introspective, or even spiritual, he strongly believes in the power of music to enrich the lives of people everywhere. Click here for Dante's website and more of his music.
The Afters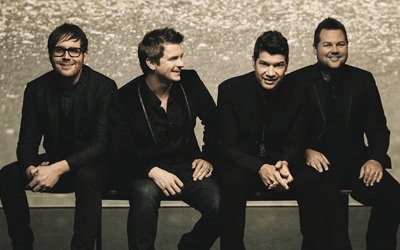 The Afters released their fifth studio album, Live On Forever, in September of 2016 and performed on the Love Riot Tour with The Newsboys in over 40 cities across the country.
Josh Havens, guitarist and lead vocalist, relates how the band's latest effort, Live on Forever, began during a season of tragedy. "We worked on this record for almost two years and over those two years, it was a real season of loss," Havens recalls. "But in the end, Live on Forever is about moving us to trust God, to stand up against fear. It's an 'amp you up' record, an anthem for people's lives: 'God you are with me in all this. I'm not alone.'"
For more about The Afters, click here.

Abandon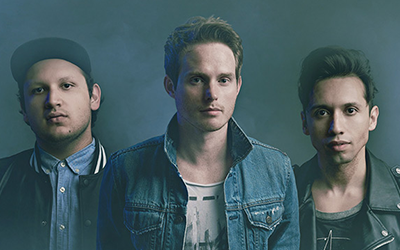 Abandon got their start as a church worship band. Now they're ministering to the mainstream through their expressively spiritual rock singles. Control, the group's second album, is crossing over into the secular world with its danceable rhythms and high energy. Their hit song "Live It Out" can even be heard on The Food Network's "Food Network Challenge" and ESPN's "SportsCenter" and 2011 Espy Awards.
In an interview with The Christian Post, lead vocalist and guitarist Josh Engler said that courting crossover appeal had been his band's objective all along. Click here to learn more about their music.
---
Synergy Band
Synergy Band is an integral part of Synergy, the Rhema Bible Church young adults' ministry. Synergy's goal is to grow and develop men and women to thrive in Christ. Synergy Band's musicians are passionate about ministry. The energetic band's primary focus is to proclaim the love of Christ while making music that touches Heaven. In addition to being part of Synergy Band, several members write and record their own music.
---
2016 BANDS
Unspoken
Abandon
Ellie Holcomb

2013 BANDS
Fireflight
Jenny Simmons
The Royal Royal
Fight the Fade
2015 BANDS
Lacey
Neverclaim
Jillian Edwards

2014 BANDS
Plumb
The Vespers
About The Author